4 Reasons You Need A Home Watch Company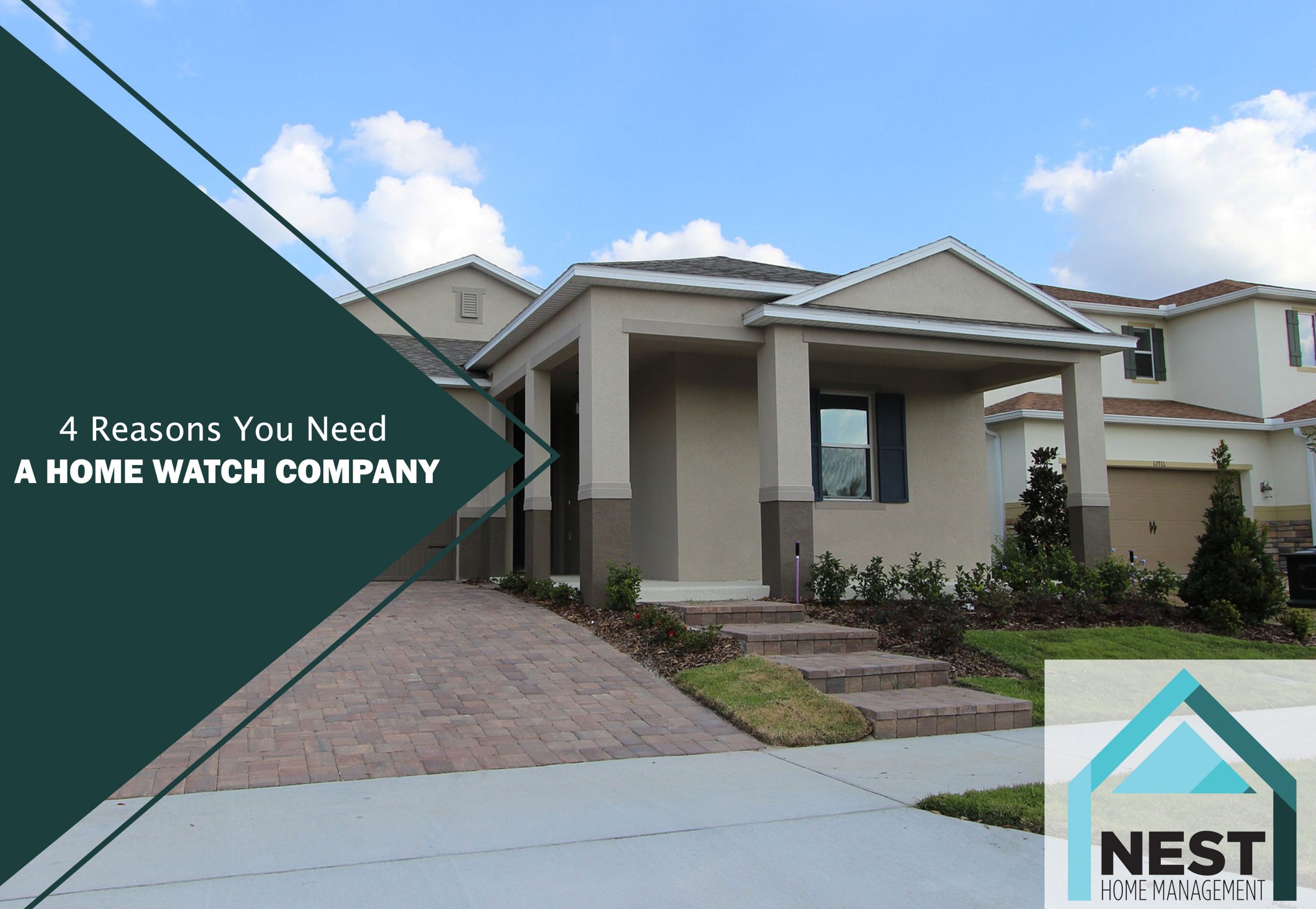 Reading Time:
3
minutes
If you're a homeowner, there are times when your home may be left unattended for various reasons like a much-needed vacation or a business trip. During those times, you may simply ask a trusted friend to watch your home until you return. However, there are times when your home must be left unattended for extended periods of time. When that happens, it's best to use the services of a home watch company.
Here are some of the reasons why you need a home watch company.
1. Set Your Mind at Ease
No one wants anything bad to happen while they are away from their home, but the reality is, you never know what's going to happen or if a disaster will strike. A home watch company reduces your risk of possible issues that could arise while you're away. A home watch company will conduct a complete exterior and interior inspection of your home on a regular basis.
2. Prepare for the Unexpected
Most people think that if they just simply lock up their doors and windows that everything will be alright. Here are a few things you should be aware of that could potentially happen to your home in your absence:
Storms: A storm can cause damage such as flooding to your home. If a power line goes down, it can become a fire hazard.
Someone tries to break in: When someone tries to enter your home by breaking a window, it can leave your home vulnerable to a variety of issues such as insects, animals, and damage from storms.
Water leak: A water leak can arise from a toilet or shower which can cause damage to all of the flooring in your home.
3. Malfunctioning Home Appliances and Flawed Electrical Systems
Circumstances such as power surges can cause appliances to malfunction which can bring on even more problems like flooding, downtime with your home security system, or other damage. Also, old or damaged wiring and inappropriate use of extension cords can result in fires. A home watch company will ensure that everything is working properly and if there are any mishaps, the company will inform you of the situation immediately and offer a resolution.
4. Pest Infestation or Invasion
Pests are another challenge you may have to contend with. Animals such as rodents and raccoons can become a major problem for homeowners. When your home is left unattended and not properly secured, it leaves the window of opportunity open for animals to make their way into your residence. These animals are often looking for shelter and food, but once they have accessed your home, it's an arduous task to get rid of them. Additionally, their presence can be detrimental to you and your family's health.
Not only are animals and rodents a problem, but so are insects such as termites, wasps, and ants. These insects can settle on the exterior of your home or inside of your home. Ants are often looking for water and food while termites mainly eat the wood. A home watch company will search for signs of insect and rodent infestation and take the proper steps to eradicate these issues.
Bonus: Hurricanes and Other Storms
South Florida is a prime location for hurricanes, heavy rains, and flooding. This can turn the inside and outside of your home upside down. Flooding can cause substantial damage to your home and personal belongings. Heavy winds can cause debris and other flying objects to damage your roof and windows. A home watch company will inspect your home for leaks and perform repairs on minor issues.
Trust Your Home with a Leading Property Management Company
Using comprehensive home watch services can assure the safety of your property while also setting your mind at ease. With many satisfied clients, our team at Nest Home Management has extensive experience overseeing seasonal homes. Trust your home with a leading property management company that has your best interest in mind. If you would like to learn more about our home watch services, call us at (561) 705-4549 to speak with a friendly representative today.
---