The Benefits Of Hiring Property Management Professionals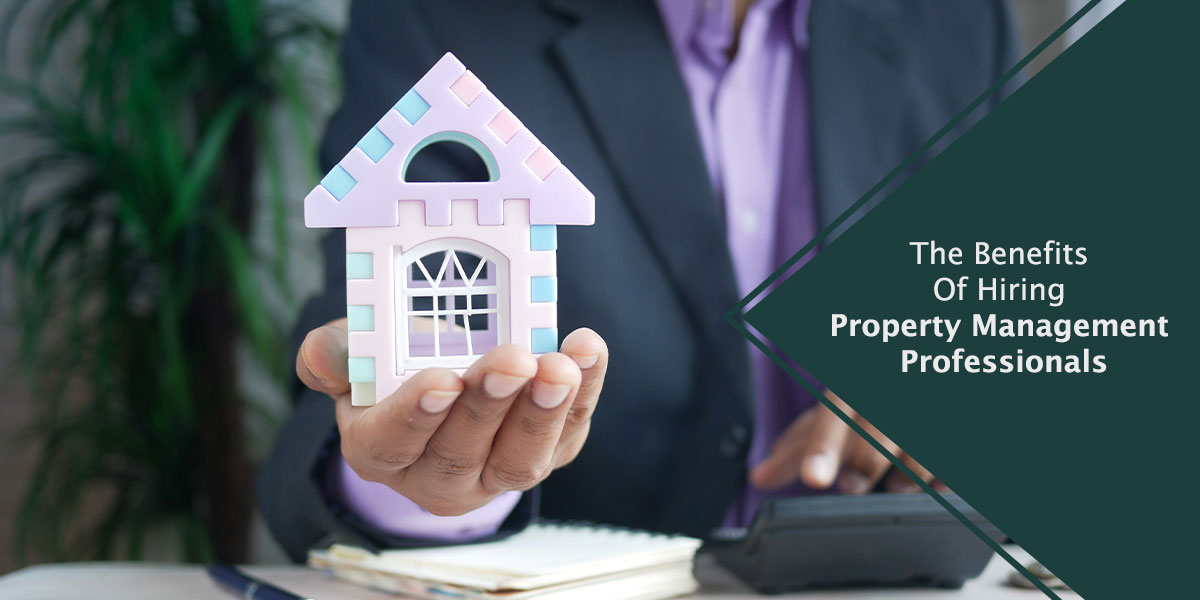 Reading Time:
3
minutes
Your home is where your heart is, even if it's only during certain months of the year. It's an investment and requires just as much property maintenance as any other property you own. So, how can you be sure your home and investment are protected, especially when you're not here?
More and more South Florida homeowners, seasonal and otherwise, are exploring the many benefits of hiring property management professionals. Here are some of the advantages to consider as you explore better ways to protect your home and investment.
Enjoy Having a Professional Set of Eyes on Your Property
Even with security systems and live-feed cameras, you can't keep your eye on everything happening at your South Florida home when you're away. Working with property management professionals means having routine surveillance services and always having an eye on your property.
A full-service home management company, like Nest Home Management, can be available to visit and visually inspect your home while you're away. Plus, getting ongoing full reports on the condition of your home will allow you to stay ahead of concerns.
Professional Management of Repairs and Maintenance
Another primary benefit of hiring a property management professional is the preventative approach to repairs and maintenance. For example, your home's yard and garden will need to be maintained in your absence. Seasonal HVAC maintenance will need to be scheduled and managed. Plumbing professionals may need to be called in to address a slow leak.
Florida weather can quickly change, leading to various levels of potential property damage that may need to be repaired. A professional management service can handle any requirement needed to keep your property in great condition.
Supervision in Case of Emergency
Unfortunate circumstances may arise with your South Florida home, including emergency situations. Many homeowners realize how advantageous it is to have property management professionals available 24/7, which means addressing those emergency scenarios immediately. When you choose to work with a property management partner who offers emergency services, you can expect the following:
Alarm response
Flood response
Hurricane preparation, remediation, and post-storm inspections
Ongoing communication and 24/7 access
Time and Cost-Saving Benefits
Working with a property management professional has advantages outside of those major incident anomalies. Most homeowners recognize that having a home management company to monitor their properties has both cost and time-saving benefits. You don't have to dedicate valuable time and budget to chasing down contractors or scheduling inspections while you're away.
When you have a proactive management company in place, they can identify small problems before they turn into major, more expensive concerns. And delegating those supervision tasks means having a partner to handle any contractor calls, preservation coordination, and repairs on your behalf.
Peace of Mind in the Hands of the Pros
With all these key advantages of working with a property management partnership, most homeowners will tell you it's the peace of mind they appreciate most. Knowing they don't have to be present physically to ensure their homes are managed is beyond reassuring.
Yes, weather, vandalism, crime, and neglect can all be problems to consider, but having someone local who can address those concerns immediately and with your interest in mind is worth its weight in gold. A professional company allows you to breathe easier knowing the team is insured, experienced, trained, and has the robust resources to address any concerns.
If you own property in Boca Raton, Delray Beach, or Boynton Beach and want to tap into the countless benefits of a property management professional, contact Nest Home Management! Call our team at (561) 705-4549 and let us handle watching, repairing, maintaining, and protecting your property investment.
Whether you're a seasonal homeowner or live here year-round, our team can help with all your homeownership to-do lists.
---